Mark your calendars for the SF premiere of TWO: THE STORY OF ROMAN AND NYRO. TWO is a touching documentary about the lives of twin sons born to acclaimed songwriter Desmond Child (worked with Ricky Martin, Jon Bon Jovi and more) and his lifelong partner Curtis Shaw. The film also features Angela Whittaker, the woman who carried their twin sons, Roman and Nyro. What's captured is a moving story of family unity, parenthood and love from preconception through the boys' first 10 years,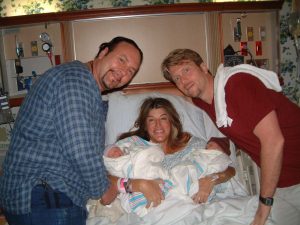 TWO: THE STORY OF ROMAN AND NYRO will have its San Francisco premiere, as part of the San Francisco Documentary Festival.
Friday June 14 – 7:00 PM            New Parkway
Sunday June 16 – 9:00 PM            Roxie Theater
Monday June 17 – 7:01 PM            Roxie Theater
Parents Desmond Child and Curtis Shaw, and their sons Roman and Nyro, will join Director Heather Winters and attend the screenings on June 16th and June 17th. All will participate in a special post-screening Q&A.
Ticket information http://prod3.agileticketing.net/websales/pages/info.aspx?evtinfo=56659~50c99741-ceec-4bfa-94b4-b7d919a3c410&epguid=1b0dd1dc-4f43-40db-87bc-79af44283b8b&
Photos courtesy of David Magdael & Associates, Inc.