About Gay Parent Magazine
Gay Parent Magazine (GPM) is a "mom-and-mom" publication, created in 1998 by lesbian mom Angeline Acain. In September that year, GPM's website was launched and email from enthusiastic readers began pouring in (read some of those letters on this web site). GPM's first issue was published one month later.
GPM's focus is to support and empower LGBTQ parents and LGBTQs wishing to become first time parents. On our pages, parents speak candidly about their experiences with adoption, foster care, egg and sperm donors, surrogacy, parenting with an ex, coming out after being in a straight marriage, co-parenting, divorce and custody issues, and discrimination.
In 2003, the first issue of Gay Parent Magazine-New York was published (first named New York Gay Parent Guide). This issue focuses on LGBTQ families in the New York tri-state area (New York, New Jersey, and Connecticut).
In 2018, Gay Parent Magazine reached its milestone 20th anniversary issue making it the longest running, nationally distributed print publication dedicated to LGBTQ parenting in the world. In 2015, GPM was honored to receive an award for Outstanding Magazine at the 9th Annual PrideIndex.com Esteem Awards. Additionally, copies are being archived at the Michigan State University.
In addition to family stories, each issue contains LGBTQ friendly resources for building and nurturing your family. Thinking of parenting or expanding your family through foster care, adoption or reproductive technology? Want to find an LGBTQ friendly private school or summer camp for your child? GPM can assist with your parenting journey. Explore our web site for infant classes, preschools, private day and boarding schools, day and sleepaway camps, and family vacation ideas. Also find family building resources, assisted reproduction and surrogacy resources and adoption and foster care agencies.
Through our web site purchase a subscription, back issue or digital downloads. Get a free copy of our current issue on our website. Thank you for visiting!
Angeline Acain
Publisher/Editor

Angeline has 20 years of magazine publishing experience, having created and produced five magazines in the course of her career. In the late 1990s, becoming a parent inspired Angeline to create Gay Parent Magazine. Originally from Hawaii, she enjoys spending her leisure time with her partner Susan and their daughter. Photo by Bella Schaefer.
Vivian Schepis
Advertising Sales Manager
Vivian has been working with Gay Parent Magazine since 2006. She has a bachelor's degree in psychology and is an accomplished artist who has studied art throughout much of her life. You can view some of her work on https://www.facebook.com/VivianSchepisArt/ and https://www.instagram.com/vivian_schepisart/. In her spare time she enjoys painting, art museums, hiking, and relaxing on the beach.
David Kenney
Advertising Sales Representative
David Kenney has been the producer/host of Everything Old Is New Again for 37 years. It broadcasts over 99.5 FM WBAI New York and over the web at www.wbai.org/playernew.html. Also, he works in Event Planning and Catering. He loves theater, music, cabaret and being on a beach. He resides in Manhattan with his husband, their son and dog.
Linda Rizzo
Advertising Sales Representative
Linda is photographer of New York City street scenes and people (instagram.com/girl_of_gotham), a freelance clothing designer, and a DJ at local NYC rock venues and dive bars. Proving that she is both right and left-brained, she also has many years of experience in fashion industry management, administration and sales. Linda was born in Brooklyn (before it was hip) and currently lives in Manhattan near Central Park (yay!) in a 5 story walk-up (boo!).
Sarah Jihyun Kang
Advertising Sales Assistant
Sarah Jihyun will soon graduate from Queens College with a B.A. in Philosophy. In typical immigrant-kid fashion, she's worked at all kinds of places since high school (the best was a pay-what-you-can community café). But this is her first time employed in direct service to the LGBTQIA+ community, which is awesome! In her free time, Sarah likes to hike, draw, and cook up delicious Korean food for queer potlucks.
Brett Cohen
Webmaster and Graphic Designer
Brett has been a graphic designer for over 30 years and has worked in many different industries ranging from advertising to direct mail to packaging design. He lives with his wife, daughter and their rescue dog on Long Island and can often be found enjoying various outdoor activities and at the beach with his family.
Ben Suazo
Marketing Assistant
Ben has substantial advertising and marketing experience in the private sector and handles social media and administrative marketing duties for GPM. He resides in Manhattan and enjoys spending time with his family at their home on the Jersey shore.
Deadra Albrecht-Frasch
Deadra Albrecht-Frasch lives in the Chicagoland area with her wife Alice and twin daughters Shay and Devlin. Deadra has a degree in Psychology from UNC-Charlotte and works in the healthcare field. In her free time, she enjoys writing and playing the piano and trumpet. She has also written a Children's book that delves into child anxiety surrounding moving to a new home. Available for order on Amazon via ebook or paperback, Stretch City: Moving Day https://amzn.to/3zAOQKz
Aubree Calvin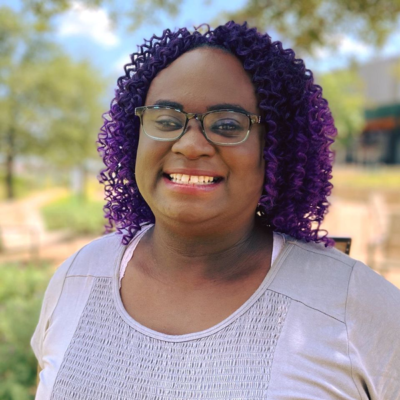 Aubree Calvin is a part time writer and full time professor of government at a Texas community college. She writes about race, politics, and LGBTQ issues. She is also the co-host of the podcast, Southern Queeries, which talks to individuals about being LGBTQ in the south. Aubree and her wife, Victoria, home-school their preteen daughter and live in North Texas. She can be contacted at aubreecalvin@gmail.com and you can read more of her writing at aubreecalvin.com
Jiana Eisenberg
Jiana enjoys learning American Sign Language and spending time with her friends and family.
Flavia Francesquini
Flavia Francesquni wrote for Gay Parent Magazine from our first issue in 1998 to 2018. She was an Assistant Editor and integral contributor to the growth of GPM. She wrote the parenting tips column, "No Drama Mama," until 2018 and has interviewed luminaries for GPM including Judy Gold, Chely Wright, Alec Mapa, Cyndi Lauper, Karamo Brown, and Wanda Sykes. Unfortunately, Flavia passed away in 2021 at the age of 52 after a long illness. She is survived by her son and wife, and family and friends who loved her. Read our loving tribute to Flavia here.
Gary Hurtubise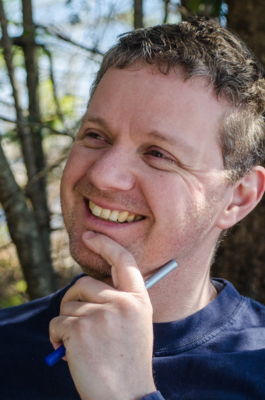 Gary Hurtubise lives in Eastern Ontario with his husband Trevor, their two sons Noah & Meo, and their two yellow labs. Gary attended the Royal Military College of Canada and served in the Royal Canadian Navy before becoming a high school physics teacher, and part time Ghostwriter. Gary finds time to write during those odd moments between life: at 4:30 in the morning, on long road-trips with the kids, while back-country camping, and when he should be doing his share of the chores.
Christopher Katis

Christopher Katis has spent his career in public relations and corporate communications. For over a dozen years, he's penned the award-winning column Who's Your Daddy in QSaltLake. He and his husband have been married for nearly 35 years, and are the fathers of two teenage sons.
Mark Maxwell, Ph.D

Dr. Mark Maxwell is an author, educator and advocate. He and his spouse, Timothy Young Maxwell live in North Carolina. They are parents to five boys, Brandon, Derrick, Justin, Torin and Michael. Mark holds a Ph.D in Public Policy and Administration. His research interests focus on under served populations including children in foster care and their families. Mark and Tim have worked with the Campaign for Southern Equality and Freedom to Mary. Mark has written for the Journal of Health and Human Services and the GRIO.Com. Mark and Tim's story was told in the video, "A Tale of Two Dads".