LGBTQ Parenting Resources
LGBTQ FRIENDLY RESOURCES / TEXT ADS
ASSISTED REPRODUCTION & RELATED SERVICES
Everyday miracles really do happen, and here at University Reproductive Associates, we've helped thousands of couples become loving families. From the moment you call us until the time you leave, you will receive the finest personalized, compassionate, and confidential reproductive care. Our physicians are award winning, and leaders in their field. Our multidisciplinary team of medical experts is committed to providing you with the best fertility care.
As one of the most experienced infertility practices in the United States, University Reproductive Associates delivers the most comprehensive expertise and clinical care to help couples become a family. Our physicians are faculty members in Obstetrics, Gynecology and Women's Health at Rutgers – New Jersey Medical School. We also participate in cutting edge IVF/Infertility research projects funded by both industry and the National Institutes of Health (NIH), which allows our patients access to the most up-to-date care possible.
University Reproductive Associates utilizes the most advanced state-of-the art diagnostic testing procedures and treatment options to assist our patients in reaching their dream of having a healthy baby. Our team of expert physicians, laboratory specialists, nurses and staff delivers care 365 days a year, allowing you a greater chance for success.
---
At Yale Medicine Fertility Center, we share your dream. We are physicians, specialized staff, and scientists who have dedicated our life's work to help you to start a family. Our team is proud to have successfully helped many individuals, same gender and transgender couples to become parents through assisted reproductive technology.
We appreciate the unique reproductive needs of couples in the LGBTQ community and offer opportunities for one or both partners to be involved in the journey of becoming parents. If you would like to preserve your options for the future, we also offer egg, sperm, and embryo freezing.
Our offices are located along the Connecticut shoreline in Stamford, Westport, Orange, Guilford, and New London. Call us today to explore your options 1-877-YALEMDS.
---
CAMPS & SUMMER PROGRAMS
WOLF PERFORMING ARTS CENTER'S SUMMER THEATRE CAMP
https://www.wolfperformingartscenter.org/camp-faqs
---
FLORISTS
CAMPBELL HALL
4533 Laurel Canyon Blvd.
Studio City, CA 91604
www.campbellhall.org
Campbell Hall is a leading independent, Episcopal, K-12 all-gender day school located on a beautiful 15-acre campus. Our dedicated faculty are deeply committed to helping each student reach their full potential through individualized attention and research-driven best practices. We seek to build and support an open community that is dedicated to the principle of respect and that honors the diversity of the human experience.
Mission Statement
We are a community of inquiry committed to academic excellence and to the nurturing of decent, loving, and responsible human beings.
---
C'E MONTESSORI
C'E Montessori is an independent, coeducational Spanish/English dual-language Montessori school for Toddlers through Fourth Grade. The school's philosophy is an evolved take on the Montessori method, and they provide an advanced curriculum that is adapted to the needs of children in NYC today. C'E Montessori is a vibrant community of parents, teachers and children. C'E defines its vision and staff as Modern Montessori Purists – Traditional Montessori in the classroom for their students, transparent accountability and metrics online for their staff and parents. C'E Montessori enrolls children for its three different school programs. Toddlers, Primary and Lower Elementary. Children applying for our Toddler program must be two years old upon enrollment, our Primary (3-6), Lower Elementary (1st-3rd grade), and Upper Elementary (4th-6th grade) programs are mixed aged classrooms. Visit the website for information on virtual tours and admissions information as well as summer camp details.
At C'E Montessori we prepare the child to transform their world, without prejudice to what that world will be, which child will transform it or how it needs to be transformed. We respect the potential of the child and the fundamentals of our ideas enough to allow our students to imagine that world different.
---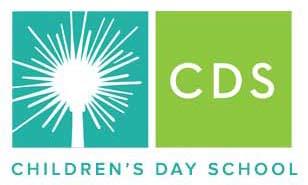 333 Dolores St.
San Francisco, CA 94110
https://www.cds-sf.org/
---
THE CREFELD SCHOOL
8836 Crefeld Street
Philadelphia, PA 19118
215-242-5545
www.crefeld.org
7th – 12th grade
A gender-inclusive school, serving students in grades 7 through 12, The Crefeld School's mission is to graduate self-aware, empathetic, lifelong learners, who possess an appreciation for diverse perspectives, their role in society, and their ability to act as agents of change. Located in Chestnut Hill, Philadelphia, Crefeld provides an intentionally different college preparatory program to help students become their best selves.
Values
Trust-based system: Everyone at Crefeld is a member of the community. As members of this community, trust is essential to our functioning.
Commitment to social justice: We believe it is our responsibility to do what we can to eliminate bias based on race, ethnicity, religion, gender, gender identity, sexual orientation, socio-economic status, age, political affiliation, national origin, or disability.
Diversity, equity, and inclusion: Crefeld is committed to building a culture that respects and embraces diversity, inclusion, and equity, believing that these values are critical for advancing knowledge, sparking innovation, and creating sustainable communities.
Strength-based approach: At Crefeld, we celebrate what students do well every day and help develop compensation strategies for areas of growth.
Embrace individuality: Through the advisory system, each student is recognized as an individual and has a well-supported designated advocate monitoring their education at Crefeld.
---

de Toledo High School │ 9-12
22622 Vanown St.
West Hills, CA 91367
www.dTHS.org
The mission of de Toledo High School is to raise up a new generation of Jewish leaders for whom Jewish values and tradition shape and guide their vision, and for whom knowledge creates possibilities for moral action, good character, and shalom.
Along with rigorous academics, de Toledo High School cultivates the whole student, building self-confidence, encouraging self-expression, and preparing students for a life shaped by Jewish values and democratic ideals. As a Jewish community school, de Toledo is committed to pluralism and guided by the recognition that each person is of infinite value – a reflection of the Divine.
For more information and to visit our campus, please visit www.dTHS.org/connectwithus.
---

GERMAN INTERNATIONAL SCHOOL OF SILICON VALLEY
650 254 0748
www.gissv.org
admissions@gissv.org
Mountain View Campus
Preschool – Grade 12
310 Easy Street
San Francisco Campus
Preschool – Grade 8
117 Diamond St. (Castro)
The German International School of Silicon Valley (GISSV) is an independent bilingual immersion school focused on nurturing students using a stimulating project-based learning system that fosters critical, independent, and imaginative thinking.
We feature a strong science program and are a recognized MINT (the German equivalent to STEM) school. Our Teachers are at the heart of the GISSV experience. We pride ourselves in our caring, highly qualified, experienced and international faculty, most of whom have gone through Germany's rigorous teacher training and holds an advanced German degree (Master's equivalent).
Our unique homeroom teacher system allows students to stay with the same teacher for several years, forging a strong bond, and for students joining us with little or no knowledge of either German or English, we offer individualized language learning support.
GISSV is accredited by WASC (Western Association of Schools and Colleges) and is recognized as the only official German School Abroad (DAS) in California. This enables our students to graduate with dual diplomas, the California High School Diploma, and the German International Abitur offering world-wide opportunities.
Schedule a tour with our Admissions Director and discover more about GISSV.
---

HILLBROOK SCHOOL
300 Marchmont Drive
Los Gatos, CA 95032
(408) 356-6116
admission@hillbrook.org
www.hillbrook.org
Be Kind, Be Curious, Take Risks, Be Your Best: these are the Core Values of Hillbrook, an independent JK-8 school in the hills of Los Gatos, California where students can play, dream, and explore. At Hillbrook, children find a close, welcoming community of friends, parents, and educators, a place where every child is known, loved, and encouraged to be exactly who they are. In addition to strong academic programs in math, science, the arts, history, languages, and more, Hillbrook students are invited to explore their passions and curiosities and reach beyond themselves to make a difference. At The Scott Center for Social Entrepreneurship, students are encouraged to transform their ideas into impact, explore their passions and curiosities, and see themselves as part of the world. As a school, we move into the future with intention—diversity, equity, and inclusion are woven into our academic curriculum, preparing students to see the world as it is, imagine what it might be, and develop the knowledge, skills, and confidence to build a better future.
In the Fall of 2023, we will be opening the doors to our Upper School—now accepting applications for 9th grade!
To learn more and apply, please visit www.hillbrook.org.
---

THE MIQUON SCHOOL
2025 Harts Lane, Conshohocken
610.828.1231
miquon.org
For 90 years, Miquon has been dedicated to celebrating childhood by challenging tradition with innovative, student-centered teaching practices. Time spent outdoors, collaborative learning, a strong sense of community, and thoughtful, reflective teachers are the cornerstones of our Progressive program.
Located just outside of Philadelphia, our 10+ acre campus – including a bamboo forest and creek – is an integral part of a Miquon education. Learning often looks like play as teachers incorporate the natural world into the curricula and lesson plans.
Miquon values racial, ethnic, economic, religious, gender, and social diversity and actively seeks applicants who represent and broaden that diversity. Each year, we enroll approximately 150 students in eight mixed-age groups (nursery through sixth grade), typically 18-22 children in size with two dedicated teachers in each classroom.
---
OPEN HOUSE NURSERY SCHOOL
318 Warren Street Suite A
Brooklyn, NY 11201
718.625.5252
www.openhousekids.org
For nearly 50 years, Open House has maintained an open door to all families and their children aged 2.5-5. At Open House, we believe in the central importance of a child's social and emotional growth. We provide many rich play-based experiences in art, music, math, natural science, and literature, and through these, children gain cognitive skills and a confident social identity. Our developmentally sensitive and interactive approach allows children to be both self-directed and adult-supported, even while we follow Covid precautions.
Our school, located steps from the Bergen Street F/G stop, was designed with young children in mind and has six classrooms and a sunny enclosed rooftop playground. We offer highly flexible scheduling, with extended days, so that families may create programs that best suit their needs.
In keeping with our progressive educational philosophy, no screening, interview, or formal application determines admission to Open House. All that is required is interest, as established by taking a tour, filling out a brief application form, and paying an application fee of $100.  Please visit our website for more information and to schedule a fall tour for this school year (we have limited openings) or the following school year. Admissions decisions for next year are usually made in January. We look forward to seeing you at Open House!
---

THE PERKINS SCHOOL
9005 Roosevelt Way NE, Seattle, WA 98115
206-526-8217
www.theperkinsschool.org
Kindergarten – 5th Grades
THE BEDROCK OF A QUALITY SCHOOL experience is the ability to inspire. Children who have experienced a dynamic and motivating curriculum are more likely to be academically prepared, self-confident, and have a life-long love for learning.
COLLABORATIVE AND DEDICATED TEACHERS at Perkins have a strong voice in all elements of school life. They work closely together to design, adapt, and enhance our curriculum. This allows us to have a truly vibrant program that effectively supports, challenges, and inspires our students – ensuring they are neither frustrated nor bored.
CHILDREN LEARN BEST IN SMALL CLASSES where they are known and appreciated as individuals. Perkins's small break-out classes and close relationships between staff and student fosters learning and social growth. Parents, teachers and administrators work together to help every child grow to full capacity in all areas of development – cognitive, creative, social, emotional, physical – to ensure a truly optimal learning experience.
OUR COMMITMENT TO DIVERSITY brings together and embraces children of differing intellectual characteristics, cultures, beliefs, and socio-economic backgrounds.  Perkins happily embraces families of all designs!
---
PUGET SOUND COMMUNITY SCHOOL
660 South Dearborn St.
Seattle, WA 98134
206-324-4350
www.pscs.org
6th – 12th grade
"Puget Sound Community School: Celebrating 28 years helping kids turn passion into achievement.
PSCS is a community oriented middle and high school whose first focus is not limited to an academic program, but is to recognize the full range of human development. PSCS provides a safe, loving, nurturing environment in which the curriculum is based on responsibility and the goal for graduates is maturity. The school is dedicated to surrounding all students with talented people of high character who help them find out what they're passionate about, and then help them DO something with that passion.
PSCS' academic program is delivered to students by a highly committed teaching staff and a network of volunteers and is a natural by-product of a compassionate environment. The program is gleaned from a philosophy grounded in first-hand observation of how kids learn and grow. PSCS asks students to dedicate themselves to three simple core commitments: Practice Integrity. Engage the Community. Act with Courage.
---
SAN DIEGO FRENCH AMERICAN SCHOOL
Founded more than 30 years ago, the San Diego French American School welcomes more than 350 students from age 2 to Grade 8. Our international environment is represented by over 40 nationalities and more than 25 languages spoken at home. Accredited by the French Ministry of Education, CAIS, and WASC, SDFAS offers an exceptional bilingual education that fosters confident, responsible, and engaged global citizens. At SDFAS, students become curious, open-minded learners through different pedagogical and cultural perspectives. They learn to understand and embrace the world from different angles. Differentiated teaching in the classroom and special attention to socio-emotional learning are key components of the school's educational philosophy.
---
WOODLAND SCHOOL
Educating preschool through eighth-grade students, Woodland is a small school with a big heart. Families choose Woodland because they feel connected to our core values of curiosity, resilience, integrity, equity, respect, and stewardship, which are reflected in our curriculum, classrooms, and our grounded and inclusive community. Woodland is a school for the whole family as children grow and develop throughout their earliest educational experiences. While our preschool students explore their natural curiosity in a hands-on early childhood environment, our kindergarten through fourth-grade students develops a love for learning through small class sizes and nurturing teachers. During middle school, our fifth through eighth-grade students are supported through their adolescent years as they learn critical tools of self-advocacy, responsibility, and strength of voice.
Each day, Woodland strives to live its mission of developing collaborative, creative, and confident learners with the strength of voice to follow their hearts and make a difference. Located just west of Stanford University, Woodland students are kind to one another, are curious learners, are inclusive in the classroom and on the playground, lead daily assembly, and create and complete stewardship projects. Our students make Woodland a comfortable place for all children. Go Wildcats!
---
RELOCATION DESTINATION

DESERT HOT SPRINGS CALIFORNIA WANTS YOU!