ELIZABETH SWIRE FALKER, ESQ., PLLC
THE STORK LAWYER
info@StorkLawyer.com
storklawyer.com
---
THE LAW FIRM OF VICTORIA FERRARA, PC
CREATING FAMILIES, LLC
203-255-9877
VFerrara@VictoriaFerrara.com
www.AssistedReproductionLaw.com
Attorney Victoria Ferrara-Loris founded Creating Families, LLC, in order to further her law firm's work in assisting people in creating the families of their dreams.
Both Creating Families, LLC, and The Law Firm of Victoria T. Ferrara, PC provide the finest and most attentive boutique representation for their clients who are taking the journey toward parenthood and for the surrogates and gestational carriers who are giving the gift of life and family to these Intended Parents.
Attorney Ferrara has represented numerous couples and singles, gay and straight, from the United States and many other countries, including Italy, England, Israel, Hong Kong, and Argentina. The work of the company and the firm incorporates matching Intended Parents and Surrogates; attending to and assisting the journey from the initial contact through the birth of the child; drafting legal contracts for gestational surrogacy, traditional surrogacy, egg donation, sperm donation, and embryo donation; and handling or facilitating court proceedings to ensure that the Parents will be named on the child's birth certificate. Call or email for a consultation.
---
THE LAW OFFICE OF ERIN C. O'KANE, ESQ.
Attorney O'Kane Allen has been exposed to the field of third-party reproduction and family formation for most of her life due to her mother's career in this area. She is very familiar with the struggles involved when facing infertility.
Attorney O'Kane Allen began working as an Associate Attorney in this field in 2010 and opened her own law firm practicing Third Party Reproduction and Family Formation law in 2011. She practices exclusively in this area.
The Law Office of Erin C. O'Kane, Esq. practices exclusively in the areas of Third Party Reproduction and Family Formation. We have experience in drafting, negotiating, and finalizing Surrogacy Agreements, Egg Donation Agreements, Sperm Donation Agreements and Embryo Donation Agreements. We also draft and file the documents necessary for the Establishment of Parental Rights.
---

jennifer@JPMfertilitylaw.com
https://www.JPMfertilitylaw.com/
The Law Office of Jennifer P. Maas, PLLC is a family formation law firm dedicated to helping LGBTQ+ New Yorkers looking to form, expand and secure their families.
The law firm works with parents to secure their parental rights through Judgments of Parentage or Orders of Second or Step-Parent Adoption, having obtained Parentage Orders for many of the firm's lesbian and non-binary clients throughout New York City, Long Island and beyond. The firm works with LGBTQ+ clients to draft Embryo, Egg or Sperm Donation Agreements when working with known donors, and reviews such Agreements on behalf of donors themselves. Additionally, the law firm is operated by an attorney who formed her family using surrogacy, and proudly represents intended parents seeking to build their families through the use of gestational surrogacy.
With locations in Manhattan and Long Island to conveniently meet clients when needed, the Law Firm takes a modern and compassionate approach to its practice by using technology and flexible hours to accommodate clients' busy schedules. We pride ourselves on the limited need for in-person meetings, while still providing comprehensive legal services and individualized attention.
Visit our website for more information or contact us for a consultation!
---
THE VILLAGE LAW FIRM
info@thevillagelawfirm.com
www.thevillagelawfirm.com
Providing Peace of Mind to New Yorkers and Their Families 
Do you ever worry about what would happen to your children if something happened to you?
If you don't have the right legal documents in place . . .
A judge will decide who takes care of your children.
A court will supervise their inheritance, and the financial details of their lives will become part of the public record.
Your kids will receive their entire inheritance at 18.
Your family could be stuck with a large tax bill.
That's the bad news.  And, let's face it, it's pretty bad.  That's why we're passionate about making sure as many families as possible avoid this fate.
In fact, our Founder, Attorney Shannon McNulty, is so passionate, she wrote a book on the topic.  You can get a free copy here.
The good news is that all the things above are avoidable – and at The Village Law Firm, we make it easy to protect your family
We'll help you every step of the way.  But you need to take the first step.  If you're ready to get started, simply click on this link to schedule a call.
---
VISHNICK MCGOVERN MILIZIO LLP
Comprehensive Legal Service Tailored to All Your Personal and Business Needs
For over 50 years, Vishnick McGovern Milizio LLP has been providing dedicated and compassionate legal support for all people.
One of the first law firms in the U.S. to establish an LGBTQ Representation practice, we continue to advocate tirelessly on behalf of our clients.
The legal landscape of LGBTQ rights is constantly changing. Our seasoned attorneys are at the forefront of both the state and federal levels, with a strong track record in small personal matters as well as landmark cases.
Whichever your case, we provide dedicated, passionate, and resourceful representation strategically tailored to all your personal and business needs.
Our Services
• Workplace discrimination and harassment
• Spousal and domestic partner rights
• Prenuptial and post-nuptial agreements
• Separation, divorce, and custody
• Surrogacy, adoption, and assisted reproduction
• Estate planning
• Estate distribution and inheritance
• Customized trusts and probate alternatives
• Healthcare proxies, living wills, and powers of attorney
• Fiduciary appointments
• Elder law
• Name changes and gender marker changes
• Real estate transactions and litigation
• Co-owner agreements
• Pro bono legal training for organizations and groups
---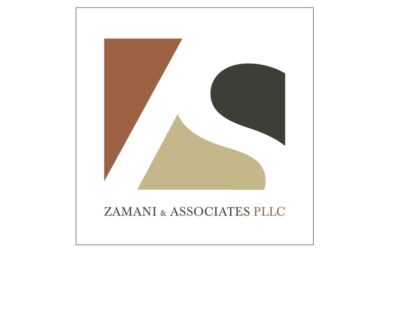 ZAMANI & ASSOCIATES, PLLC
https://www.zamaniassociates.com
Sogand Zamani is the founding principal of the firm. She is a strong and persistent advocate of her client's interests in all aspects of family and domestic relations law, which includes: adoption, assisted reproductive technology (ART), child custody, divorce, division of businesses and complex assets, Hague abduction matters, relocation, child support, spousal support, domestic violence protection orders, premarital or cohabitation agreements, and parenting agreements. In her family formation practice, she partners with adoptive parents and birth parents in independent, agency, foster parent, second-parent, and stepparent adoptions, break the seal petitions, and guides intended parents engaging in ART, such as gestational carrier (surrogacy) arrangements and donor egg and/or embryo arrangements to create or expand their family.
---