WORCESTER ACADEMY
Sponsored Content l August 22, 2022
Welcome to Worcester Academy—Your Future Starts Here
Worcester Academy is an acclaimed independent school overlooking the thriving city of Worcester, MA. WA is a coeducational day and boarding school for students in grades 6–12 and postgraduates.
A proud community of explorers and collaborators, we prepare our students not just for college, but for life — through an expansive curriculum that balances problem-solving with communication skills, independence with connection, and hard work with fun and creativity. Our students benefit from an experiential education that expands their perspectives, builds their character, and deepens their understanding through community engagement and real-world application — enabling them to "Achieve the Honorable" with their classmates and peers, in the Worcester community, and throughout their lives.
At WA, we believe that the best education is a well-rounded one—one that teaches our students not what to think; but how to think and encourages them to flex their creative and problem-solving muscles.
From our 71-acre campus overlooking the city of Worcester, our students enjoy a holistic and forward-focused education, connecting with their local community and learning to Achieve the Honorable in the classroom and throughout their lives.
The Middle School at Worcester Academy (Grades 6-8)
WA Middle Schoolers enjoy an engaging, experiential curriculum alongside the support of a close-knit academic advisory group, to ensure they stay on track and get the most possible out of their learning.
Our middle school curriculum includes a number of immersive excursions, allowing students to engage with and contribute to their community in unique ways and cultivate the six skills of lifelong learners: communication, creative and critical thinking, intellectual curiosity, collaboration, cultural competency, and global connection.
Learning For Life—Upper School (Grades 9-12 & Postgraduate)
Our Upper School curriculum is substantive and hands-on, preparing students for further education and deepening students' understanding by connecting what they learn in the classroom with how they can apply it in the real world. 

Through project-based learning, study abroad, and service opportunities, and a supportive academic community, our upper school students develop the innovative thinking, strong work ethic, and sense of purpose that will guide their learning for life.
Each year, our students Achieve the Honorable by logging tens of thousands of community service hours (around 20,000 annually!), and expand their horizons in places like Denmark, the Galapagos, and China.
As a graduation requirement, every senior completes a Graduation Project in which they plan, develop, and deliver a presentation in an area of their choice; further developing their time management and independent learning skills and allowing them to dive in to subjects they're passionate about.
Life on the Hilltop
WA is home to a vibrant community of day and residential student from towns and cities throughout the U.S. and across the globe, with 35% of upper school students choosing to live on campus as boarding students. 

With after-school clubs ranging from programming to improv to Ultimate Frisbee, as well as time-honored traditions like our pep rallies and grade-level competitions, Mountain Day, and Halloween on the Hilltop, campus life is never boring.
Proud Hilltoppers—Athletics at WA
We pride ourselves on the holistic and well-rounded education we provide for our students; and the sense of teamwork, responsibility and camaraderie they share – and this is due in no small part to our renowned athletics program. WA students participate in 16 different team sports with 50 teams, from football and basketball to swimming, soccer, and ice hockey.
Community Connection
Worcester Academy is inextricably tied to its namesake city; and that's the way we like it. Every year, we think of new ways to give our students the advantage of our central location, expanding their learning experiences and teaching them the meaning of community engagement and connection. 

Worcester Academy is the Official Independent School of the Worcester Red Sox (Triple-A affiliate of the Boston Red Sox).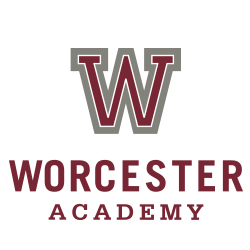 Learn more at worcesteracademy.org.