Wayfinder experience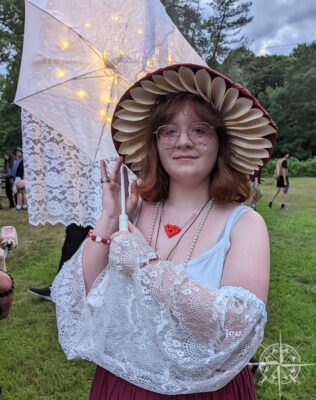 For 20 years the Wayfinder Experience has been providing high quality summer camp experiences to kids and teens around the Hudson Valley. Our week-long camps give campers the opportunity for self-exploration in a fun and inclusive environment through the use of our Live Action Role Playing programming. We have been named Best Camp by Hudson Valley Magazine 6 years running.
Every week of camp features a variety of programming, including improvisational theater, character and world building, foam swordplay, and community building exercises where we establish a comfort and closeness within our camp community in order to allow for transformational play experiences during the Adventure Game: an immersive role play experience where campers play characters of their own design. 
Role Playing is a powerful tool of self-exploration, allowing for campers to try out various facets of their own identity in a welcoming space. Our Adventure Games are specifically designed to provide kids and teens the opportunity to fully take advantage of this type of play, whether they are exploring questions of queerness, gender, or simply finding their own voices. This combination of community and play keep our campers and staff coming back for years. 
Come and join us in the beautiful Hudson Valley for a fun filled week of summer camp. We look forward to seeing you there, playing together, and sharing space with all of you.
For more information call us at (845) 481-0776, email us at info@wayfinderexperience.com or visit our website at www.wayfinderexperience.com